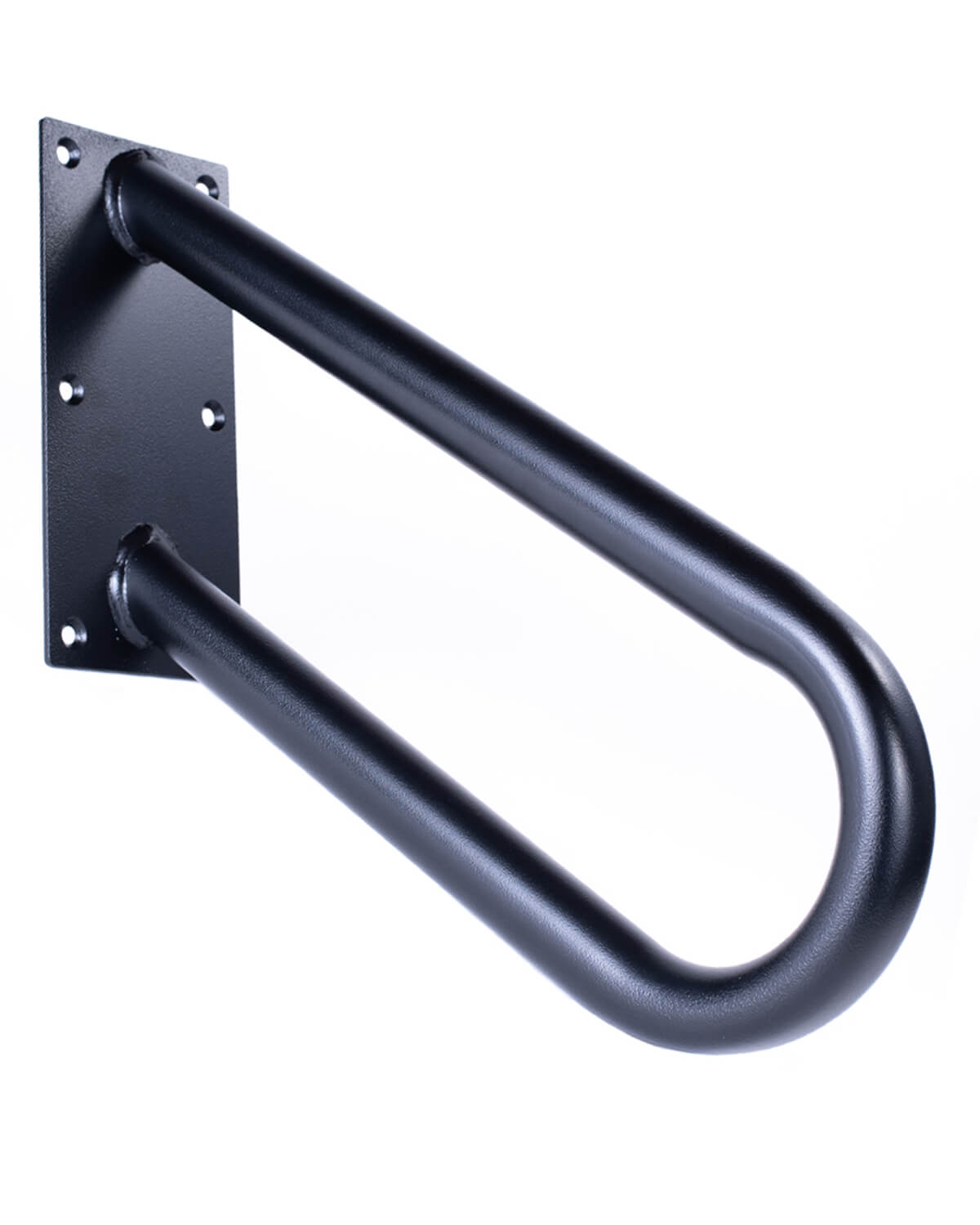 Hold Tight Handrail Wall Mount, Two Sizes
Handrail for two or three steps

Price is per individual handrail.
In many homes, garage steps and short stairways leading to the outdoors can be worrisome to elderly or disabled homeowners. Hold Tight Handrails are a strong, dependable and attractive way to bring confidence and security to your home.
Features include:
Strong and dependable railing brings security to short staircases
Use on one or both sides of your stairs
Mounts easily into your door jamb with 5 included stainless steel screws
Patent-pending mounting bracket designed for extra stability
Perfect for interior or exterior use
Powder coated in either black or white
Handcrafted in the United States with pride
1 1/4" diameter steel tubing
18" or 32" long
Easy to install without specialized tools
Fewer additional costs by installing yourself
Stainless steel screws for durability
Beautiful color options to match your home or business.